About
The Death By Audio Arcade is a series of local multiplayer arcade cabinets produced by NYC-based indie game developers at the legendary music venue, Death by Audio, in Brooklyn, NY.
Now Featuring...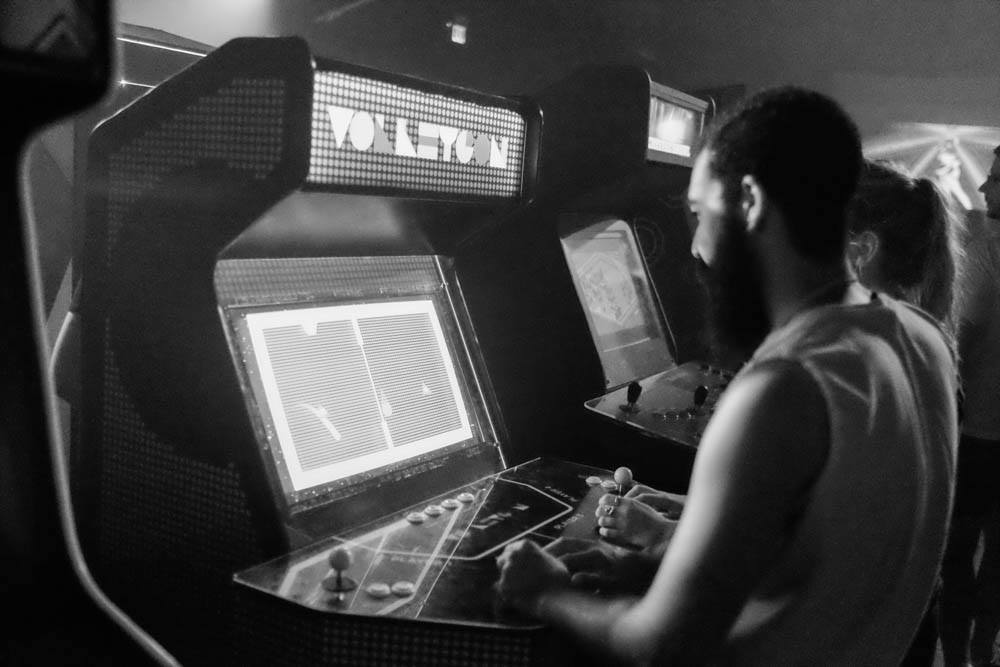 VOLLEYGON
Nothing Good Can Come of This
Futbol Forever
Nest
Powerboat Italia '88
Skyhook
Black Emperor
Stage Fright
Witchball
Timejammers demo
...and more to come!
Upcoming Games + Events
VOLLEYGON is a raucous 2-on-2 anti-gravity showdown where geometric shapes flying through space take center stage! Utilize the ceiling and floor to bounce, lob, and smash the ball into your opponent's zone! Just be careful as the ball can change gravity on a whim, and so can your opponents!
DRINK RINK is a bar. No, it's a game. No wait, you play the game with your drink? On top of the bar? Sounds potentially dangerous.
The Games
Field-1
Crystal Brawl
Nest
Particle Mace
Powerboat Italia '88
Fútbol Forever
Nothing Good Can Come Of This
Slam City Oracles
Star Versus
VOLLEYGON